Board of Directors and Operations Leadership
OPERATION ENDEAVOR is governed by a seasoned Board of Directors who provide strategic guidance to the organization. Global and domestic operations are led by qualified Mission Officers in Command (MOICs) to ensure tactical effectiveness in the global SAFs (Strategic Areas of Focus) and successful achievement of strategic goals.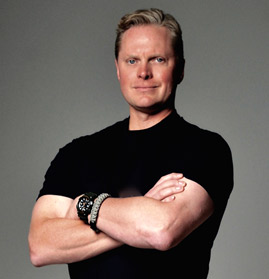 Stuart D. Hirsch
President and Chair of the Board
Stuart Douglas Hirsch serves as the President and Chair of the Board of OPERATION ENDEAVOR. A visionary for global service and development, Stuart is committed to enacting sustainable improvement in areas of great need. He has participated in intensive mission operations and assessed critical global needs in the Caribbean countries of Haiti and the Dominican Republic, Central America, and in the Middle East in Northern Iraq.

Stuart is also the Director of Operations for Emergency Services at Saint Mary's Trauma Center in Waterbury, Connecticut. Previous projects included promoting trauma system development and successfully endeavoring to secure a hospital-based helicopter medevac base to serve the western Catskill region of upstate New York, improving survivability for the traumatically injured and critically ill.

Stuart is an aviator with commercial single engine and multi-engine ratings, and an instructor/instrument instructor pilot with over 20 years of flight experience. He has flown missions in support of special humanitarian operations and disaster response. He has over 20 years of experience in Emergency Medical Services, Trauma, Helicopter Airborne Rescue and Medevac Operations and Fixed Wing Medevac operations, as well as service with the U.S. Government. He is a Firefighter and Rescue SCUBA Diver.

He is the President and CEO of BLACKRAVEN XPEDITIONARY, Inc. www.BlackravenX.com - a corporation devoted to intensive aeronautical training, and other special services in support of global mission operations development.

A graduate of Binghamton University, he is the 2015 recipient of the Edward Weisband Distinguished Alumnus Award for exemplifying the highest standards of service and deepest dedication to the sustenance of the common good. He is also the 2016 recipient of the Eileen Haworth Weil Award for Emergency Medical development in the support of human rights globally.

He resides in the Delaware River Valley region near the western Catskill Mountain range in upstate New York with his family and community and enjoys open water endurance swimming, and alpine skiing.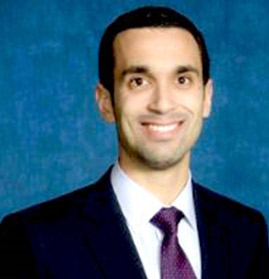 Logan Brady
VP of Operations and Information Management
Logan Brady has served as the VP of Operations & Information Management for Operation Endeavor since its founding in 2015. His responsibilities include organizing and planning missions, resource management, process improvement initiatives, information systems management, and communications. Logan also serves as the Administrative Director of Surgical Services at Saint Mary's Health System in Waterbury, CT. Prior to joining Saint Mary's, Logan worked in aerospace manufacturing for Sikorsky Helicopter and United Technologies Corporation.

Logan holds a BA in Public Relations from The University of Alabama, an MBA in Finance from Quinnipiac University, and an MS in Information Sciences from The Pennsylvania State University. Originally from Texas, Logan now resides in Cheshire, CT with his wife Erin, and Newfoundland Harper. A sports enthusiast, Logan has trained for triathlons and is an avid swimmer, road and mountain cyclist and distance runner. Logan also enjoys alpine skiing and snow boarding.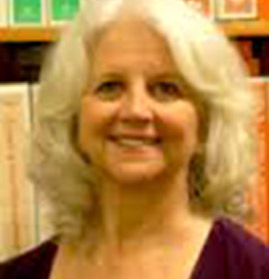 Susan Kraycer, CPA
Vice President, Chief Financial Officer
Susan Kraycer, CPA is an accountant with Cooper Arias, LLP in Mongaup Valley, NY. She graduated Magna Cum Laude from Mount St. Mary College with a Bachelor's Degree in Accounting. She was a partner in the firm until 2014, when she officially retired as a partner. However, she still is a member of the firm and continues serving with them. She is very involved in the not-for-profit sector of accounting and has worked with many local charities in dealing with registration and compliance. She is an active Rotarian with the Liberty NY Rotary Club and on the Board of Directors, a member of the AICPA, the NYS Society of CPA's, and the National Association of Professional Women.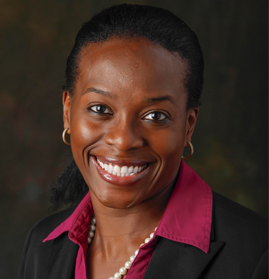 Dr. Ije Akunyili, MD, MPA, FACEP
Dr. Akunyili is a board certified Emergency Medicine physician who earned her medical degree from the University of Maryland where she was a four- year Dean's Scholarship Recipient. She graduated summa cum laude with distinction from the University of Pennsylvania and holds a Masters in Public Administration/International Development from Harvard University. She has received many Emergency medicine awards and is the winner of the 2016 American Association of Women Emergency Physicians, "Rising Star" award.

She has vast leadership and advocacy experience in organized medicine notably as Past Speaker of the Council for Emergency Medicine Residents' Association (EMRA) and currently sits on the board of directors of the Texas College of Emergency Physicians and the National Emergency Medicine Political Action Committee (NEMPAC).

She is also Clinical Assistant professor of Medicine at Baylor College of Medicine and has authored book chapters and several articles in Emergency Medicine publications.

She also enjoys weightlifting, travelling, reading and and spending time with her family. Together with her husband of 12 years, and their two children they now call Greenwich, Connecticut home.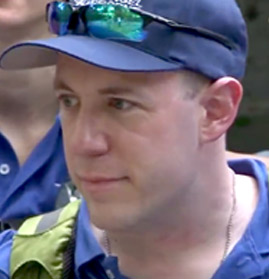 Charles "Chuck" Atwell
Vice President of Paramedicine
Charles "Chuck" Atwell received a Bachelor of Science in biological sciences from Cornell University. Chuck's primary background is in emergency medical services. He has been involved in EMS since 1994, and became a Nationally Registered Paramedic in 1998. His EMS experience has been in both supervisory and clinical roles, and during his years as an EMS supervisor, Chuck was tasked with quality assurance and quality improvement (QA/QI). Chuck also spent over 10 years as a volunteer firefighter, including a number of years as the president of his fire department. His colleagues have always relied on his keen analytical and writing ability.

Chuck has worked as a grant writer with a very successful grant writing company since 2009; specializing in pubic safety grants, he has helped to secure millions of dollars of funding for many fire departments and EMS agencies throughout the northeast.

Since 2010, Chuck has devoted his medical and analytical abilities towards a not-for-profit aviation mission operations team in the role of Primary Mission Controller, as well as providing direct care abroad in third world countries. These vast life experiences have given him a broad depth of knowledge and the ability to relate to a wide variety of pursuits.

In addition to his work as a paramedic, Chuck is also an FAA-certificated aviator and has studied bush aircraft techniques with mentor, Damian DelGaizo at Andover Flight Academy, in the venerable Piper Cub and Super Cub. As a pilot and recent survivor of metastatic testicular cancer, Chuck is co-authoring a book detailing how he used aviation wisdom to recover from the threat of cancer entitled: "Vinochemotherapy and Unusual Attitudes - the high Flying Adventures of Hang Solo". Chuck looks forward to speaking publicly to raise awareness for TC and to promote early detection and survival.

Chuck is an avid alpine skier and enjoys tackling the slopes at Whiteface Mountain in Lake Placid. He is also enjoys operating his boat at Lake Wallenpaupack in PA and riding his motorcycles across the highways and back roads of the northeast.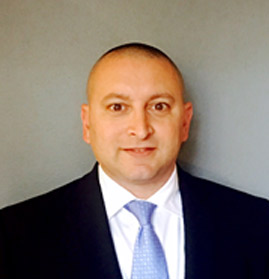 Al Shamah
Vice President of Tactical Paramedicine and Law Enforcement
Al Shamah has been in State Law enforcement for the last 17 years, serving with the New York State Police. Prior to his law enforcement experience, Al worked in the EMS field as a certified paramedic. Al has maintained his advanced certifications and continues to work in the EMS field, and also researches best practices in tactical paramedicine. Al attended Binghamton University and has completed rigorous training and development programs through his service with the NYSP.

Al is an FAA-certificated aviator and has a passion for flying in the skies over his home area of the western Catskill mountains- and beyond. A motorcyclist and sports car enthusiast, Al has a passion for BMWs. As an avid skier, he is also an active member of the National Ski Patrol and enjoys skiing at Whiteface mountain in Lake Placid, as well as other regional mountains. Al is married to his beloved wife, Jennifer, a Family Nurse Practitioner, and they have two children, Sarah and David who are becoming accomplished in their own right.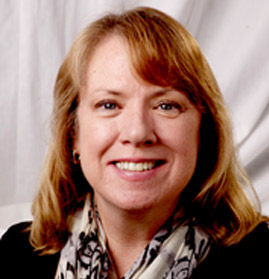 Clare Ann Keating
Vice President and Secretary
Clare Keating was born in England and was one of seven children. She believes that growing up in a large family has set the stage for a lifelong interest in serving others.

Following high school clear considered entering the religious life and was involved in the formation programs for the Daughters of Wisdom (DW) and Sisters of St. Joseph (CSJ). She also spent the summer of 1978 on the Sisseton Lakota Sioux reservation in South Dakota working closely with the Benedictine sisters.

She attended local universities... University of Connecticut, MCC and SCSU majoring in Social Work and Psychology before graduating from St. Mary's Hospital School of Nursing in 1982. She has been an Emergency Room RN at St. Mary's hospital and trauma center for 33 years.

Clare was also an active member of the Middlebury Volunteer Fire Department from 1979 until 1984, as a Firefighter and EMT. She also completed training for (DMAT) Disaster medical Assistance Team at the state level. She was on the formation committee for Carolyn's Place Pregnancy Care Center, and was the office manager and primary educator for the group at its inception in 1992.

Clare brings a lot of energy to the OPERATION ENDEAVOR team as well as her 33 years of experience as a Cardiac and Emergency Department Nurse, as well as her strong foundation as an EMS provider coupled with Disaster Management expertise.

Clare completed her third mission to Haiti in November 2015 as a mission specialist and looks forward to future deployments with the team to train rescue personnel and nurses in the art and skills of lifesaving.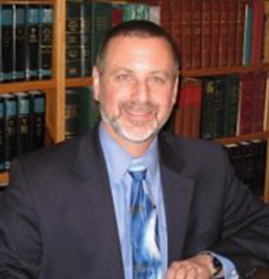 Gary Silver, Esq
Vice President for Legal Affairs
After graduating Hofstra Law School in 1984 with Distinction, Gary became the confidential law secretary to the Hon. Robert C. Williams, Sullivan County Supreme Court Justice. In January 1988 he became an associate at Goldstein & Stoloff, a law firm in Monticello, New York, becoming a partner in January 1995. The firm is now known as Stoloff & Silver, LLP.

Gary is the President-Elect of the Liberty Rotary Club and assume Presidency on July 1, 2016, and the Region 5 representative for the Rotary District 7210 Grant Committee. Gary is a member of the Board of Directors of the Sullivan County Partnership for Economic Development and a member of the Bethel Woods Business Development Committee.

Gary is presently actively engaged with the Liberty Rotary Club, the Cap Haitien Rotary Club and ARCHANGEL AIRBORNE in a project that will provide 1,000 families in Cap Haitien, Haiti with clean and potable water by providing each family with a point-of-use water filtration system (a total of 1,000 systems). He has deployed to Haiti in 2014 and 2015 and looks forward to many years of service in developing infrastructure and advancing training to improve survivability for the Haitian people.

Gary lives with his wife, Diane, in Liberty, NY and they have two daughters.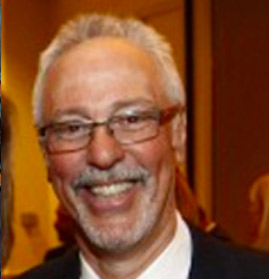 Dr. Peter Jacoby, MD, FACEP
VP of Emergency Medicine
Dr. Peter Jacoby: is the Chairman of Emergency Medicine at St. Mary's Hospital in Waterbury, Ct. He is a past Council Speaker of the American College of Emergency Physicians (ACEP), and is an assistant Clinical Professor in the Department of traumatology and Emergency Medicine at the University of Connecticut School of Medicine. He is also a past winner of the Phil Stent award given annually to the Emergency Physician of the Year in Connecticut, and the 2005 recipient of the ACEP Council Meritorious Service award.

Dr. Jacoby was named by ACEP as one of its "Heroes of Emergency Medicine" in celebration of its 40th year as well as a "Healthcare Hero" by the Connecticut Hospital association. Dr. Jacoby serves as the Co-Chair for the 2011-2012 United Way of Greater Waterbury Campaign, is a member of the Board of Directors of the St. Mary's Hospital Foundation, serves as the Chairman the Board of Directors of NEMPAC (National Emergency Medicine Political Action Committee), and is a board member of the Palace theater in Waterbury.

Dr. Jacoby is active with the Jewish Communities of Western Connecticut, working on special projects promoting both medical issues and diplomatic efforts in the former Soviet Union and Israel. His hobbies include travel, photography and cooking.

Neil Martin, R.N.
Board Member
Neil Martin, R.N. was born and raised in Wolcott, Connecticut. He attended the University of Connecticut and obtained his Bachelors of Science in Nursing in 2010. He had joined the Emergency Services team at Saint Mary's Hospital and Trauma Center in Waterbury, Connecticut in 2009, then continued to serve as an R.N., soon rising to a charge leadership position. Neil is recognized as a dynamic frontline leader who manages the highly variable needs of the department, and ensures that the staff and medical providers have optimal flow and performance as they work to achieve their mission as a Catholic hospital serving the city of Waterbury with over 75,000 patient visits per year.

Neil has served on mission deployments with teams that have operated in the most remote regions of the riverine border of Nicaragua and Honduras, using fast boats and canoes to traverse 200 kilometers of the Rio Coco to deliver medical care for hundreds of Miskito Indians.

Neil enjoys backpacking in New England, most recently working to complete a list of the 46 tallest peaks in the Adirondacks. He is an avid backcountry skier and rock climber. He enjoys the range of challenging outdoor activities and has an interest in mountain rescue certifications.

Emily Ann Cote, PA-C
Board Member
Emily Ann Cote, PA-C was born in New York City, and was raised in West Hartford, Connecticut. She attended the University of Connecticut and completed an undergraduate degree in biology in 2008. She then completed her graduate degree Masters in Physician Assistant in 2013 at Quinnipiac University. Emily serves with the EmCare team at Saint Mary's Hospital and Trauma Center in the city of Waterbury, Connecticut - a Level II Trauma Center that serves the diverse inner city and urban populations.

Emily has deployed with mission teams to Haiti for multiple missions in the North and South of the country, and has conducted rural and urban medical clinics with other Providers, sometimes treating upwards of 300 patients per day. She has also assisted with training of indigenous volunteers and professionals in the basic rescuer programs.

Emily has passions for swimming and triathlon training, as well as music. She plays the piano, euphonium and trombone. Bilingual in Italian and English, she has spent extended time abroad living in Italy, and she is a global traveler.

Jason Prevelige, PA-C, Firefighter/EMT
Board Member
Jason was raised in Royal Palm Beach, Florida. After graduating from high school he moved to Connecticut to attend Sacred Heart University. At Sacred Heart he met his future wife, Leanne, and graduated with a degree in History. After college Jason worked in various roles in the field of substance abuse, ranging from utilization review and case management, to eventually working as a counselor. He also was trained as a Firefighter and EMT, and began to volunteer his time for his Fire Department, as well as his regional EMS service.

Jason returned to school to pursue a graduate education at Quinnipiac University, finishing with a Master of Health Sciences degree and a Physician Assistant (PA) certificate. Afterwards he entered into an Emergency Medicine practice in Waterbury, CT and currently serves with EmCare - one of the largest EM Provider groups nationally - at Saint Mary's Hospital and Trauma Center. Over the years he has also returned to the field of Addiction Medicine and Psychiatry, and has also maintained practice in Pediatric Hospitalist Medicine, Pediatric Emergency Medicine and Neonatology.

Jason is currently President with the Connecticut Academy of Physician Assistants, having served in a variety of positions in ConnAPA. He also serves as a delegate to the American Academy of Physician Assistant's House of Delegates.

Jason has served on missions in northeastern Nicaragua, traveling by fast boat and dugout canoes 200 kilometers along the riverine border of Honduras to the most remote villages. There, Jason teamed with indigenous medical providers to provide much needed care to hundreds of Miskito Indians along the Rio Coco in medical clinic operations, and also to the people of Puerto Cabezas. He appreciates the need for rescue system development and training globally in areas of extreme need to improve survivability - especially in Nicaragua.

Jason currently serves as the Chief of the Stratfield Volunteer Fire Department in Fairfield, Connecticut, where he resides with his wife and infant son. He also enjoys playing hockey.

Dustin Holliday
Board Special Advisor
After graduating with a BS in Business Management from George Mason University, Dustin pursued a career in Law Enforcement. He served as a Police Officer for 2 years with the City of Lakewood, CO and for 8 years with the Fairfax County Police Department in VA.

During his 10yrs in Law Enforcement Dustin served in Patrol and specialty positions earning four Meritorious Accommodations in the line of duty. In 2007 Dustin transitioned from Law Enforcement to working full time for Christian Fellowship Church (Ashburn, VA) as the Director of Missions for the next eight years. In partnership with the Verbo Church in Puerto Cabezas, Nicaragua, during his time serving at CFC, Dustin spearheaded the development of a robust long-term holistic plan to impact the lives of the people of the North Atlantic Autonomous Region.

In 2014 Dustin resigned from CFC to pursue another calling on his life to become a professional pilot. For the next year, Dustin trained at the Westwind School of Aeronautics in Phoenix, Arizona, earning his Private, Instrument and Commercial FAA ratings. This training positioned Dustin to consider service as a mission aviator, a goal he hopes to fulfill in service to the people of Nicaragua.

Currently, Dustin and his wife, Lisa, live full-time in Nicaragua serving the Verbo Church in Puerto Cabezas, leading multiply initiatives including business development, commercial farming, clean water, public health and healthcare, and English instruction. In the near future, Dustin hopes to use his aviation skills as a platform and vehicle to further the reach and impact of their regional outreach. Dustin serves with OPERATION ENDEAVOR to plan and coordinate logistics for training opportunities, and to conduct mission operations in Puerto Cabezas, and potential areas of service along the riverine border of Honduras to some of the most remote Miskito Indian villages.

Joseph 'Mike' Clark, BS, MS, ATP, Lieutenant Colonel U.S.A.F. Retired
Special Board Advisor
Mike graduated from the United States Air Force Academy in 1986 with a Bachelor of Science in Basic Science. He graduated with honors from Embry-Riddle University in 1991 with a Master of Science degree in Aeronautical Science. The son of generations of first responders, as an Air Force Lt Colonel and Command Pilot, he served in combat and humanitarian support roles through numerous areas of operation around the globe over his 24-year career. He has commanded humanitarian missions throughout Africa, the Middle East, Central America and the Pacific. His accolades are many, having earned 4 Meritorious Service Medals and 8 Aerial Achievement Medals. He was handpicked to command missions to McMurdo Station, Antarctica for the National Science Foundation's Antarctic Research Program. He has flown in direct support of the White House Military Office, to include Air Force Two lead pilot as well as an Air Force One Advance Agent.

He is an International Gulfstream Captain with nearly 12,000 hours in numerous aircraft including the T-37, T-38, C-141B, C-17, GIII, GV, G450, G550 and G-650. He is the president of an aviation company, managing a multi-million dollar worldwide airlift operation that spans every continent. He is married with two children and lives in the DC area. Mike's expansive aviation and worldwide experience, energy, vision and desire to help others are key components of his synergistic support as a Special Board Advisor for OPERATION ENDEAVOR.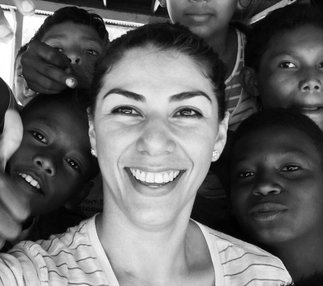 Dr. Gabriela Siero
Medical Services Corps
My Name is Gabriela Siero, I am 33 years old, I am from Diriamba, Nicaragua.

I studied Dentistry in Univesidad Nacional Autonoma de Nicaragua UNAN - Leon for 5 years.

I have been practicing General Dentistry for 10 years in my own office.

I have been part of student exchange program between Loma Linda Univesity and Universidad Catolica de Nicagarua for 11 years, and we provide dental care to people around the impoverished communities of Managua. Also, I am volunteering with others programs.

For the past two years, I have been working with 'Wings of Hope' on the Atlantic northeastern coast of Nicaragua, where we provide dental care to the Miskitos in different remote areas.

I am blessed by the blessings of others.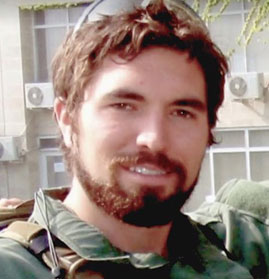 Daniel 'Danny' Devlin
Green Beret Daniel 'Danny' Devlin is a member of the United States Army Special Forces; 2nd Battalion, 19th Special Forces Group - Warrant Officer 1 Special Forces Detachment Commander. Danny is a founding partner of East Coast Tactical Med, LLC, and an instructor for the NAEMT Tactical Combat Casualty Care program.

Danny is a professionally seasoned operator who seeks to share tactically proven and effective lifesaving skills with domestic medical professionals, first responders and law enforcement in the face of active shooter scenarios and incidences of domestic terror. He also has a desire to improve Emergency Medical and Rescue systems in global regions of extreme need, continually seeking the opportunity to re-mission talented Operators within the Green Beret Special Forces community for intensive humanitarian service.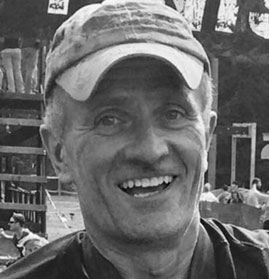 Dr. Scott Whyte
Dr. Scott Whyte is a SWAT Tactical Physician, TCCC Instructor and founding partner of East Coast Tactical Med, Emergency Medical Provider with Envision at Saint Mary's Hospital and Trauma Center, and Special Advisor with OPERATION ENDEAVOR.

Scott is the site coordinator and primary instructor for Tactical Combat Casualty Care (TCCC). This groundbreaking course will train our domestic rescuers for the evolving and highly variable world of domestic conflict and sectarian violence with injuries incurred by IEDs and bullet wounds commonly seen by warfighters in battlefield scenarios.

Scott is a quiet patriot who desires to train his fellow medical professionals and First Responders how to save lives in the most severe scenarios of active shooter situations and terror.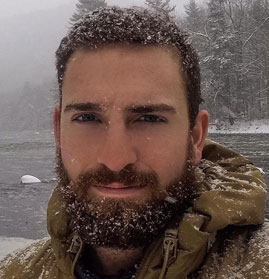 Lawrence Smira
Lawrence Smira graduated high school in June 2007 and 2 weeks later was in Navy boot camp. He became a Navy Hospital Corpsman and went on to Field Medical Training Battalion where he learned tactical field medicine. He was attached with 2nd Marine Division and earned the title "Doc". Lawrence soon deployed to Helmand Province, Afghanistan where he treated wounded Americans and foreign nationals. He was home state side for five months before being redeployed to Helmand Province for the land and air assault on the town of Marjah. Lawrence was wounded by an enemy IED and also friendly unexploded ordinance.

After hanging up his helmet and rifle, Lawrence went to college in Washington, D.C. where he attended The George Washington University. Throughout his time in Washington, Lawrence worked for Service Disabled Veteran Owned Small Business (SDVOSB) helping disabled veterans transition into the civilian workforce. He also worked on Capitol Hill for a Moderate Republican 501c4, Political Action Committee, and Super Political Action Committee. Lawrence then worked for a private defense group transitioning technology out of Silicon Valley and directly into the Pentagons lap.

Lawrence now lives in Cornwall, Connecticut and works with Stu Hirsch and East Coast Tactical Medicine teaching TCCC courses at St Mary's Hospital. He is a volunteer EMT in Coventry, CT and in Cornwall, CT.