Board of Directors and Operations Leadership
OPERATION ENDEAVOR is governed by a seasoned Board of Directors who provide strategic guidance to the organization. Global and domestic operations are led by qualified Mission Officers in Command (MOICs) to ensure tactical effectiveness in the global SAFs (Strategic Areas of Focus) and successful achievement of strategic goals.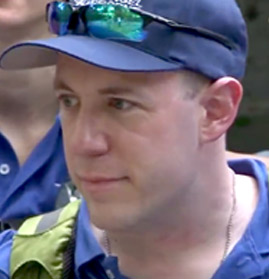 Charles "Chuck" Atwell
Chief Executive Officer
Charles "Chuck" Atwell received a Bachelor of Science in biological sciences from Cornell University. Chuck's primary background is in emergency medical services. He has been involved in EMS since 1994, and became a Nationally Registered Paramedic in 1998. His EMS experience has been in both supervisory and clinical roles, and during his years as an EMS supervisor, Chuck was tasked with quality assurance and quality improvement (QA/QI). Chuck also spent over 10 years as a volunteer firefighter, including a number of years as the president of his fire department. His colleagues have always relied on his keen analytical and writing ability.

Chuck has worked as a grant writer with a very successful grant writing company since 2009; specializing in pubic safety grants, he has helped to secure millions of dollars of funding for many fire departments and EMS agencies throughout the northeast.

Since 2010, Chuck has devoted his medical and analytical abilities towards a not-for-profit aviation mission operations team in the role of Primary Mission Controller, as well as providing direct care abroad in third world countries. These vast life experiences have given him a broad depth of knowledge and the ability to relate to a wide variety of pursuits.

In addition to his work as a paramedic, Chuck is also an FAA-certificated aviator and has studied bush aircraft techniques with mentor, Damian DelGaizo at Andover Flight Academy, in the venerable Piper Cub and Super Cub. As a pilot and recent survivor of metastatic testicular cancer, Chuck is co-authoring a book detailing how he used aviation wisdom to recover from the threat of cancer entitled: "Vinochemotherapy and Unusual Attitudes - the high Flying Adventures of Hang Solo". Chuck looks forward to speaking publicly to raise awareness for TC and to promote early detection and survival.

Chuck is an avid alpine skier and enjoys tackling the slopes at Whiteface Mountain in Lake Placid. He is also enjoys operating his boat at Lake Wallenpaupack in PA and riding his motorcycles across the highways and back roads of the northeast.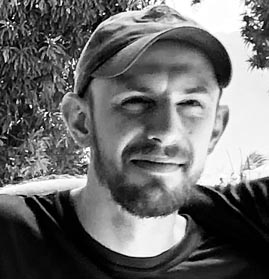 Charles Lee Miller
Chief Operating Officer
Charles began his career in emergency services as a teenager volunteering with the local fire department. After high school, he began his first job in a hospital setting with Bassett Healthcare and continued work in the emergency services world. Charles started as a dispatcher, progressed to an EMT, and finally became a Paramedic working in a variety of urban, suburban, and rural settings. He discovered early in his career that he had a passion for education, first working as an EMS educator providing initial and continuing education in Delaware County, NY. Following graduation with a degree in nursing, he began working at Catskill Regional Medical Center in Sullivan County, NY. He is currently serving as an educator and the Chief Operating Officer for America's Life Savers, LLC. He has led the cooperative effort with Operation Endeavor to train rescuers in Northern Haiti and enjoys time spent on location providing healthcare and education where it is needed the most. Charles continues to work in acute-care as an ER and CCU nurse and practices as a paramedic in Sullivan County. He is currently American Heart Association TC Faculty, a National Association of EMTs Course Coordinator, and an active member of the National Association of EMS Educators where he serves on the Research Committee.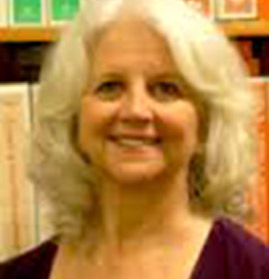 Susan Kraycer, CPA
Vice President, Chief Financial Officer
Susan Kraycer, CPA is an accountant with Cooper Arias, LLP in Mongaup Valley, NY. She graduated Magna Cum Laude from Mount St. Mary College with a Bachelor's Degree in Accounting. She was a partner in the firm until 2014, when she officially retired as a partner. However, she still is a member of the firm and continues serving with them. She is very involved in the not-for-profit sector of accounting and has worked with many local charities in dealing with registration and compliance. She is an active Rotarian with the Liberty NY Rotary Club and on the Board of Directors, a member of the AICPA, the NYS Society of CPA's, and the National Association of Professional Women.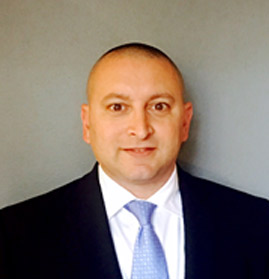 Al Shamah
Vice President of Tactical Paramedicine and Law Enforcement
Al Shamah has been in State Law enforcement for the last 17 years, serving with the New York State Police. Prior to his law enforcement experience, Al worked in the EMS field as a certified paramedic. Al has maintained his advanced certifications and continues to work in the EMS field, and also researches best practices in tactical paramedicine. Al attended Binghamton University and has completed rigorous training and development programs through his service with the NYSP.

Al is an FAA-certificated aviator and has a passion for flying in the skies over his home area of the western Catskill mountains- and beyond. A motorcyclist and sports car enthusiast, Al has a passion for BMWs. As an avid skier, he is also an active member of the National Ski Patrol and enjoys skiing at Whiteface mountain in Lake Placid, as well as other regional mountains. Al is married to his beloved wife, Jennifer, a Family Nurse Practitioner, and they have two children, Sarah and David who are becoming accomplished in their own right.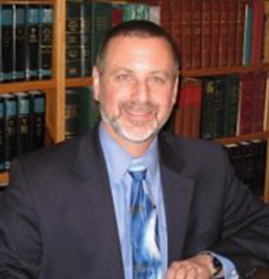 Gary Silver, Esq
Vice President for Legal Affairs
After graduating Hofstra Law School in 1984 with Distinction, Gary became the confidential law secretary to the Hon. Robert C. Williams, Sullivan County Supreme Court Justice. In January 1988 he became an associate at Goldstein & Stoloff, a law firm in Monticello, New York, becoming a partner in January 1995. The firm is now known as Stoloff & Silver, LLP.

Gary is the President-Elect of the Liberty Rotary Club and assume Presidency on July 1, 2016, and the Region 5 representative for the Rotary District 7210 Grant Committee. Gary is a member of the Board of Directors of the Sullivan County Partnership for Economic Development and a member of the Bethel Woods Business Development Committee.

Gary is presently actively engaged with the Liberty Rotary Club, the Cap Haitien Rotary Club and ARCHANGEL AIRBORNE in a project that will provide 1,000 families in Cap Haitien, Haiti with clean and potable water by providing each family with a point-of-use water filtration system (a total of 1,000 systems). He has deployed to Haiti in 2014 and 2015 and looks forward to many years of service in developing infrastructure and advancing training to improve survivability for the Haitian people.

Gary lives with his wife, Diane, in Liberty, NY and they have two daughters.

Jason Prevelige, PA-C, Firefighter/EMT
Board Member
Jason was raised in Royal Palm Beach, Florida. After graduating from high school he moved to Connecticut to attend Sacred Heart University. At Sacred Heart he met his future wife, Leanne, and graduated with a degree in History. After college Jason worked in various roles in the field of substance abuse, ranging from utilization review and case management, to eventually working as a counselor. He also was trained as a Firefighter and EMT, and began to volunteer his time for his Fire Department, as well as his regional EMS service.

Jason returned to school to pursue a graduate education at Quinnipiac University, finishing with a Master of Health Sciences degree and a Physician Assistant (PA) certificate. Afterwards he entered into an Emergency Medicine practice in Waterbury, CT and currently serves with Envision Physician Services - one of the largest EM Provider groups nationally - at Saint Mary's Hospital and Trauma Center as the Lead Advanced Practice Provider. Over the years he has also returned to the field of Addiction Medicine and Psychiatry, and has also maintained practice in Pediatric Hospitalist Medicine, Pediatric Emergency Medicine and Neonatology.

Jason is a past President with the Connecticut Academy of Physician Assistants, having served in a variety of positions in ConnAPA. He currently maintains a position on the Board as a Director at Large and is the Chair of the Legislative Affairs Committee. He also serves as a delegate to the American Academy of Physician Assistant's House of Delegates and chairs the Early Career PA Commission for the AAPA.

Jason has served on missions in northeastern Nicaragua, traveling by fast boat and dugout canoes 200 kilometers along the riverine border of Honduras to the most remote villages. There, Jason teamed with indigenous medical providers to provide much needed care to hundreds of Miskito Indians along the Rio Coco in medical clinic operations, and also to the people of Puerto Cabezas. He appreciates the need for rescue system development and training globally in areas of extreme need to improve survivability - especially in Nicaragua.

Jason currently serves as the Chief of the Stratfield Volunteer Fire Department in Fairfield, Connecticut, where he resides with his wife and young son. He also enjoys playing hockey. Jason recently returned to Quinnipiac University in pursuit of a Master's in Business Administration with a Healthcare Management concentration.

Shannon Barry
Board Member, Secretary
Shannon Barry was born and raised in New York's Hudson Valley as the oldest of three siblings. Her dedication to humanitarian work began in high school with several mission trips to Belize where she helped to build infrastructure and shared her Christian values as she formed lifelong friendships. Following high school she attended Nyack College where she studied education. Her talent for management and passion for giving of herself to others have driven a diverse career in the healthcare and hospitality fields. Shannon currently works as the Operations Manager for CD Trips, LLC where she coordinates local and international trips and tours for a company dedicated to giving back to the community. Away from work, Shannon enjoys cooking, hiking, and being a mother.

Gary Siegel
Board Member, Public Information Officer
Gary Siegel is a 1976 graduate of Livingston Manor Central School. After graduating from Ithaca College with a Bachelors (1980) and Masters Degree (1983), Gary had a 32 year career as a music educator in the Livingston Manor (3 years) and Liberty Central School Districts (29 years). At the time of his retirement in 2013, Gary (along with his wife Judy) founded CD Trips, LLC, a tour company, which has been in business for 5 years and has helped to raise over $115,000 for local organizations and charities.

Gary has been a Rotarian since 1980 and has demonstrated Rotary's motto of 'service above self' by serving as President, Vice President, Treasurer, and on the Board of Directors in both the Livingston Manor and Liberty NY Rotary Clubs. As a Rotarian, Gary revitalized the Annual LM Rotary Ice Carnival and chaired the event for over 20 years and has organized hurricane relief missions in Texas, North Carolina and Puerto Rico partnering with Operation Endeavor, Wings of Michael, SUNY Sullivan and local businesses and organizations. Currently he co-chairs the Liberty Rotary Club's Haiti Clean Water Program, which provides 1000 water filtration systems to 1000 families in Cap Haitien, Haiti. Gary is a Director of the Liberty NY Rotary Club Foundation at CFOS and has served as the Rotary Club's liaison to the Liberty HS Interact Club.

Gary has served on the Board of Directors (27 years), as Vice President (15 years) and currently as President (3 years) for the Lazare and Charlotte Kaplan Foundation at CFOS which provides scholarships and community grants. He is an active member of steering committees for the 98.3 WSUL Heartathon (past co-chair), Thunder 102 Country Cares for St. Jude Kids Radiothon and the Boys and Girls Club Sullivan County Celebrity Dinner which raise a combined $150,000 a year. Gary is an active member and serves as Treasurer (27 years) of Congregation Agudas Achim in Livingston Manor. Gary was named to the Board of Directors of the Community Foundation of Orange and Sullivan (CFOS) serving since 2016. Gary also volunteers to play his trumpet in the Callicoon Center Band where he has participated for the past 47 years.

Gary has received numerous honors over the years for his service to the school and community including McDonald's Community Service Award (1999), ALIVE Outstanding Community Service Award (2002), Liberty Chamber of Commerce Citizen of the Year (2003), Liberty Elks Club Distinguished Citizenship Award (2004) Rotary District 7210 - Public Relations Award (2006), Sullivan County Childcare Council – Child Advocate Award (2007), Sullivan County Democrat Men At Work Section (2008), Sullivan County Chamber of Commerce Distinguished Service Award (2012), Sullivan County School Boards Association – Outstanding Educator Award (2013), SYDA Foundation Community Service Award (2015), Paul Harris Fellow+1 (2017), Greater Liberty Chamber of Commerce Business of the Year (2018), and Woodridge Kiwanis Community Spirit and Generosity Award (2018).

Gary, and his wife Judy, live in Liberty and they have a daughter, Georgia, 29 (NYC) and a son Max, 27 (New Paltz). Gary's favorite saying is "Keep your eye on the target."